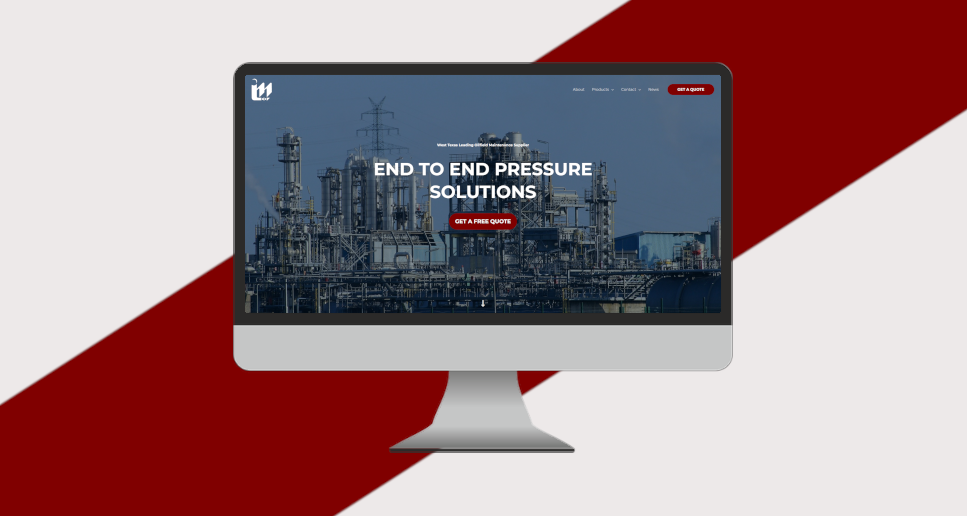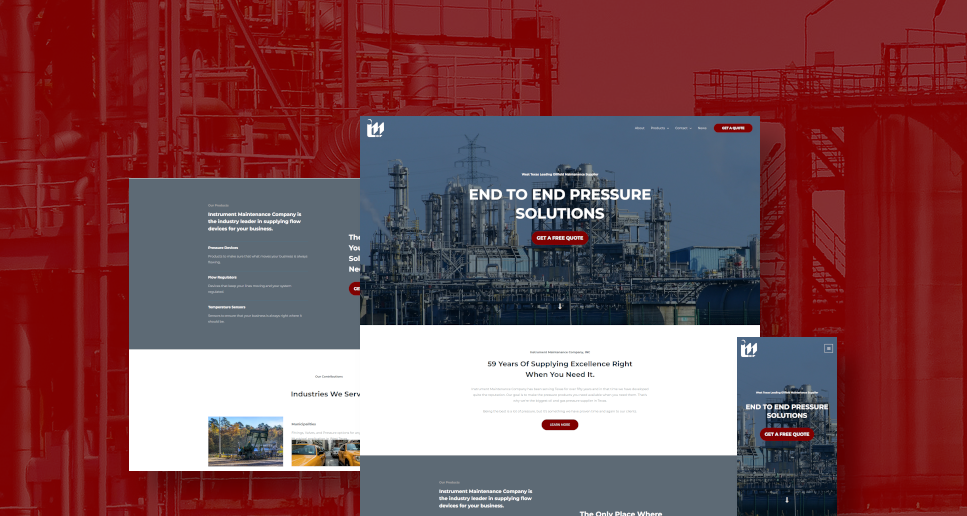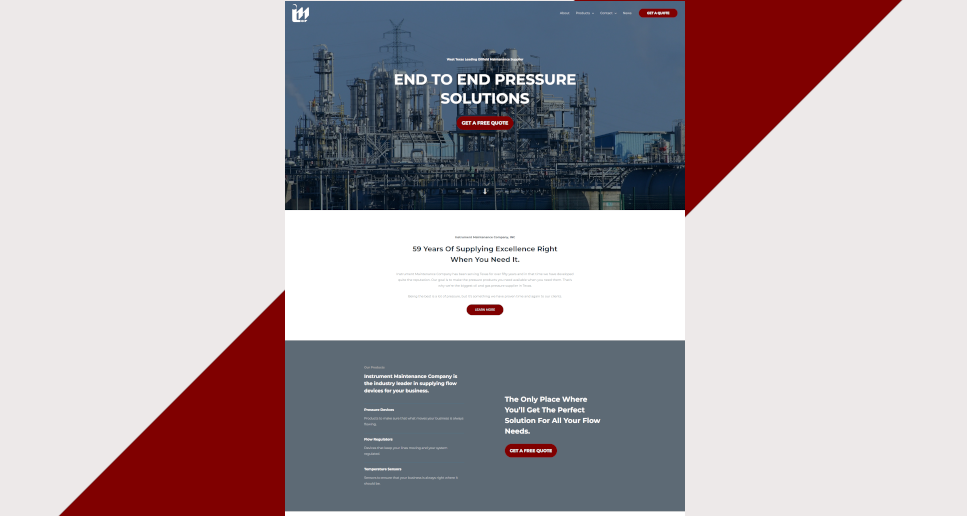 Project Name
Instrument Maintenance Company Inc.
IMC needed a website redesign and branding that would focus on its growth into a major regional player in wholesale Oil and Gas components.
We worked with them to tweak their legacy logo and develop site branding from it that would allow them to utilize their existing paper marketing and integrate a modern refresh as needed. 
- Client Name
Associated Contractors
Project Name
Associated Contractors
After their account was acquired by a large marketing firm and several issues went without resolution for months, Associated Contractors decided they would use the opportunity of switching providers to refresh their site. 
We decided on a layout that would better show their service offerings to a targeted client base and allow for easy, direct contact between potential clients and the company.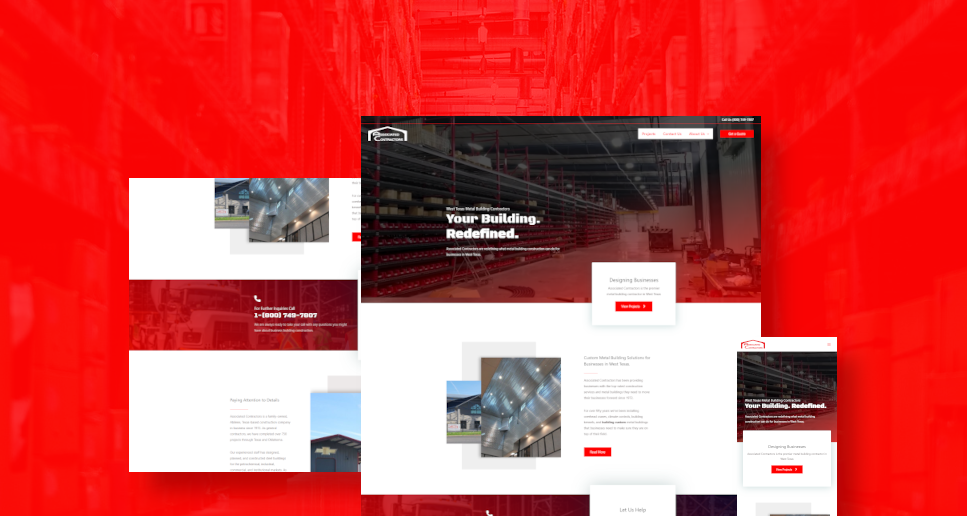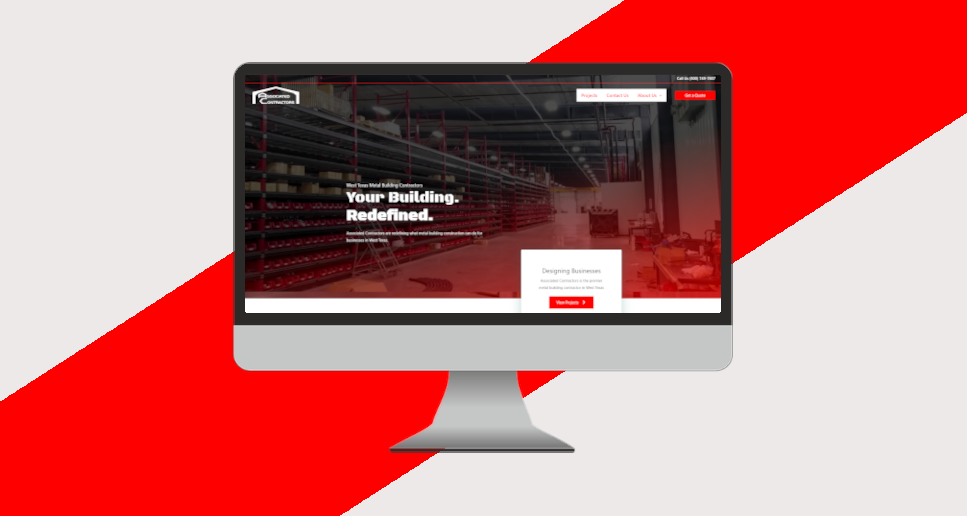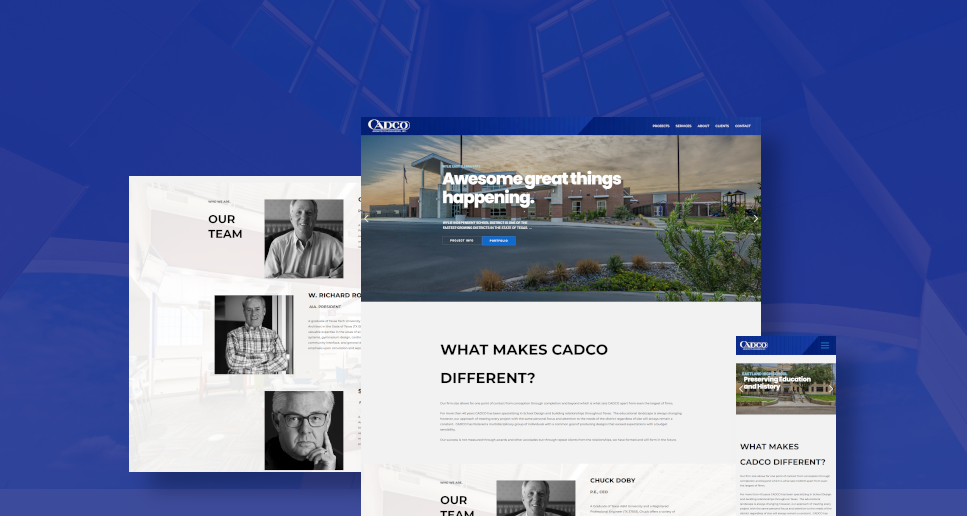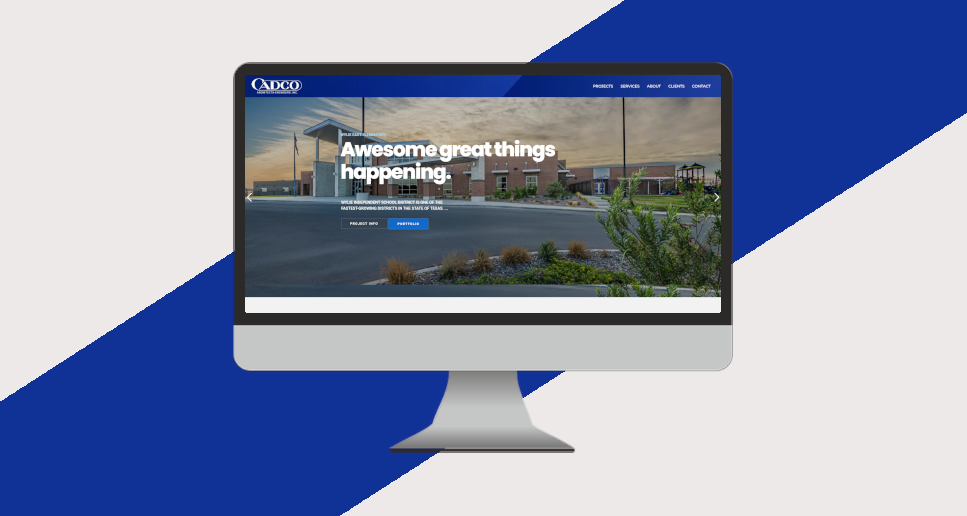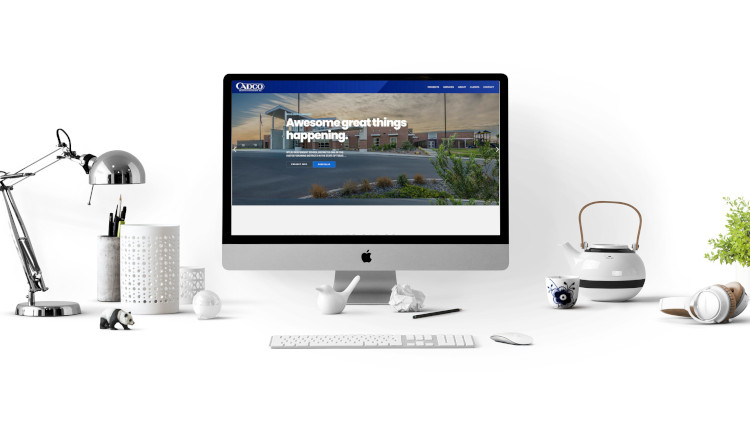 Project Name
CADCO Architects & Engineers
CADCO is a leading architectural firm focusing on school design in Texas. They wanted a streamlined website that could be updated locally with a low learning curve. They were also interested in the idea of using the site as a "pitch deck" rather than having to navigate through bulky folders on a remote server when speaking to clients.
We worked with them for several months to get the design and interface just right for their employees to utilize and gave them the jumping-off point for a design refresh of their business.